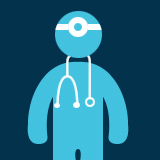 Salahuddin Ahmed
Professional statement
Dr Ahmed has over 20 years experience in all aspects of General Practice, including Children's health, Women's Health, preventative healthcare, chronic disease management and general family health care. He has special interest in medicine both Geriatrics and Internal. Also experience substantially in Accident and Emergency Medicine. he has also worked in 3 States and many Hospitals in Australia.
When not working as a Doctor he loves to spend time with his family and friends. Dr Ahmed enjoys movies, sports, music and fashion. He has travelled all over the world. Fascinated by space and astrology.
Dr Ahmed is fluent in English, Hindi, Urdu and Bengali.
Tel: (02) 9659 6655
Location: Shop 226B Lower Level, Castle Towers Shopping Centre, 6-14 Old Castle Hill Road, Castle Hill, NSW